We are the registered nurses of Framingham Union Hospital. We have formed a union and are voting to join the Massachusetts Nurses Association to ensure we can:
Provide quality safe patient care.
Promote a safe and healthy working environment.
Revive and preserve a sense of pride, morale and respect in our community hospital.
Feel valued, and treated with respect as a profession and satisfaction in our work.
On September 6, a group of nurses from different units, supported by and representing their colleagues, met for a strategy and planning session. Together we made a decision to file for our election on Tuesday September 12, 2023. We came up with a campaign plan to win on election day.
Every nurse at Framingham Union can contribute to growing our union, winning our election, and getting a strong contract that centers safe patient care and respect for nurses.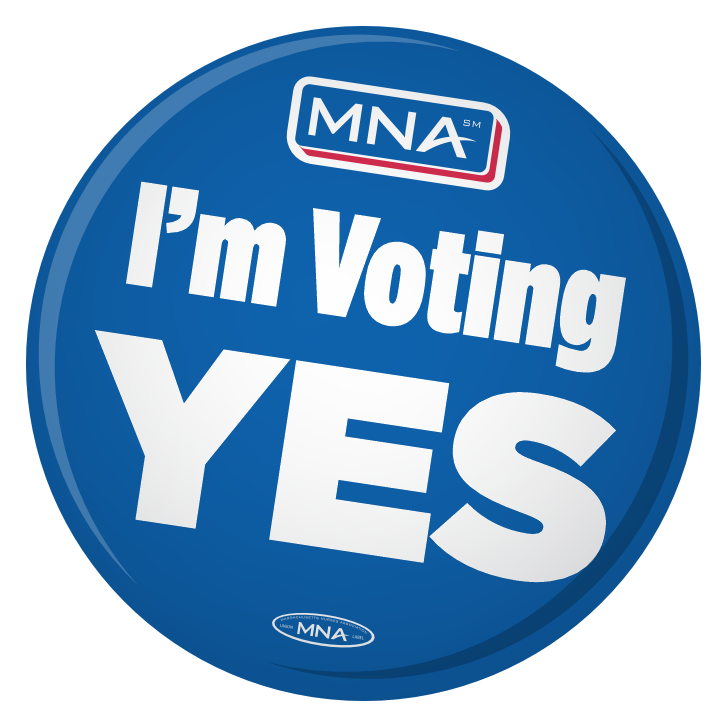 WHAT CAN I DO TO HELP US WIN?
Framingham Union Nurses File for NLRB Election to Join MNA
Press Conference, Sept. 12, 2023
Full Remarks:
Nurses at Framingham hospital are pushing to unionize. Why they say patients will benefit
Read the article: https://www.metrowestdailynews.com/story/news/healthcare/2023/09/13/metrowest-medical-center-nurses-nlrb-unionization-election/70821698007/
Framingham nurses seek to join Massachusetts Nurses Association labor union
Read the article: https://www.wbjournal.com/article/framingham-nurses-seek-to-join-massachusetts-nurses-association-labor-union
Framingham Union Hospital Nurses Move To Unionize
Read the article: Framingham Union Hospital Nurses Move To Unionize | Framingham, MA Patch
Framingham Union is in Critical Condition
Read the piece: Framingham Union is in Critical Condition (substack.com)
Moving Toward a Union Election
On Sept. 13, 2023, Framingham Union owner Tenet Healthcare gathered Framingham Union Managers together to train them on how to run an anti-union (unionbusting) campaign. The anti-union campaign is designed to confuse, stoke fear, and pit nurses against one another. They underestimate how strong we are when we stand together.